It's so easy to go CV blind - the sheer amount of candidates who apply for roles is mind blowing. I've spent 17 years in Recruitment - that's roughly 4,267 working days. On average I probably looked at 50 CV's a day - that's 213,350 CV's in my career.
Systems have certainly advanced over the years but the vast majority just focus on keyword searching (which is fine if you're looking for a specific skill). But have you ever tried hiring for sales people ? I wish you luck - you'll have to wade through hundreds of CV's and interview countless people.
There is a smarter and much more affordable route. Let me quickly explain... (disclaimer, a bit of a pitch coming!)
Step 1
Run adverts yourself, be that internally, on job boards, on your social media channels - basically everywhere you can think of. Many job boards offer free postings - take them up on it. Ask all your staff to share the vacancy to across thier networks. If you want to use recruitment agencies then include them in this process.
Step 2
Get as many candidates as you can - really the more the merrier but have a cut off date. 7-10 days is usually enough.
Step 3
Give TalentintheCloud a call - we'll run each candidate through online assessments. We'll get each candidate to go through a series of highly engaging tests including a real world simulated test where we'll get the candidates to pitch a product, prospect a customer and send various sales emails.
Step 4
Within 7 days we'll produce you a digital shortlist where we score each candidate against the other applicants. You'll get to watch, listen and see how candidates perform (oh, we include video interviews as well as soft skill testing!)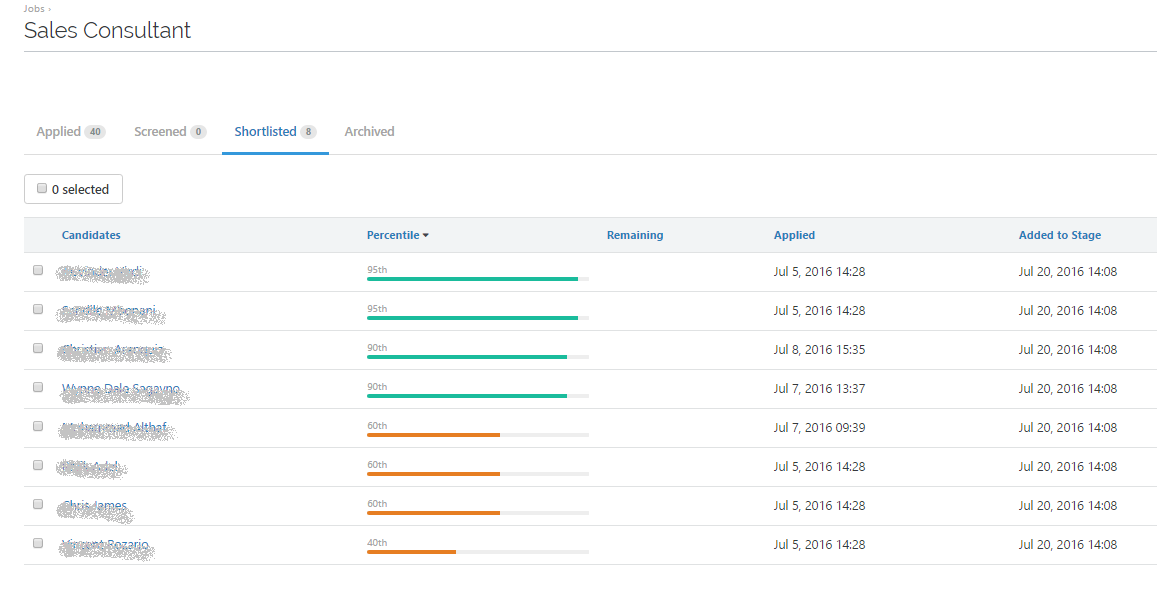 Step 5
You invite the top percentile in for an interview
Step 6
Hire as many candidates as you like.... !
Too good to be true?
Nope - there's no catch whatsoever, it works. Uber, Fidelity Investments, IBM and a host of other companies are using this method to shortlist candidates. We're now bringing it to every size of company across any industries and in almost any location.
Folks, this is the future of Talent Aqusition (if you're not convinced book a demo !).
This is why TalentintheCloud was featured in the Top 100 HRTech companies to watch in 2016
Happy hiring.