Career opportunities with The School of St Jude - Arusha, Tanzania
Educating disadvantaged students to become moral and intellectual leaders
Poverty in Tanzania is endemic. Ranked 204 out of 230 nations in the world for GDP per capita, as a nation Tanzania is unable to provide its children with a quality education. The government school system is overstretched, under-resourced, and produces poor educational outcomes for Tanzanian society.
St Jude's provides a free, high-quality education to children who — due to poverty and social pressures — would otherwise be unlikely to complete their schooling. Drawn from families who often live on less than $1.25 per day, the pupils of St Jude's are shining examples of what students can achieve when they are given the opportunity to receive a quality education.
St Jude's has over 1,800 students and a staff compliment of 250 employees spread across three school campuses at Arusha, near Mount Kilimanjaro. The business office is located at their Moshono Primary Campus on the outskirts of Arusha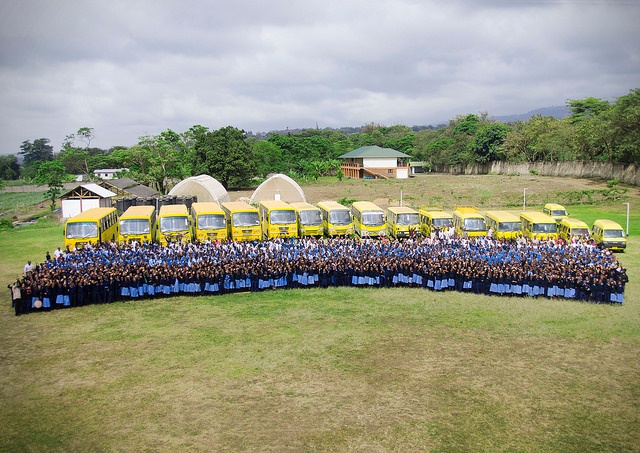 From humble Australian beginnings
Please have a watch of this video that will open your eyes to the incredible story of what Gemma and the school's valued family of international supporters have created.
How can you help?
The school is exclusively funded by donors and sponsors, most of whom are from Australia. The school employs over 250 staff, the vast majority are from the local area however there are some positions that do require international experience. TalentintheCloud has partnered with The School of St Jude to help recruit a number of key leadership positions.
The school provides visas and onsite accommodation with Wifi - and of course the chance to make a real difference to the lives of thousands of children. We would love to hear from anyone who's interested in applying. Below are links to each of the current vacancies.
We know a 2 year stint in Tanzania isn't for everyone however you can still help!
If you would like to find out more information about donating or sponsorship opportunities for this magnificent cause please visit the schools sponsorship page

HERE
Please share this page across your social media channels - we've made this really simple, just click on one of the buttons below and help us to spread the word.
Thank you for taking the time to read this and we do hope you'll help us spread the word