Candidate shortlisting made simple!
Received lots of Job applicants? Not sure where to start?
Stop wasting time and money interviewing substandard candidates. We get your candidates to prove what's on their CV !
Process 100s (or 1000s) of candidates
Automatically verify your candidates skills and experience
Automate time-consuming screening calls
Deliver a fantastic candidate experience
Respond to each and every candidate
The solution
Choose from hundreds of pre-built job assessments, work samples, job simulations, phone interviews, and video interviews
Assess job-readiness with skill and knowledge tests
Measure linguistic skills
Learn candidate personality and cognitive profiles
Receive your shortlist with Digital Profiles
No software, no training, no downloads, no subscription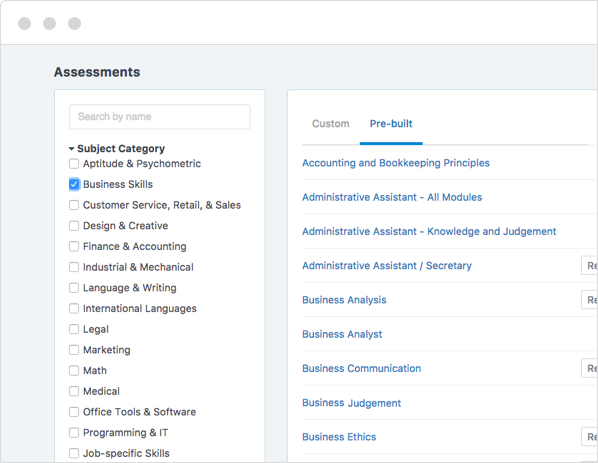 Fast & Simple
Tell us what you need assessing and we'll forward you a URL to share with your candidates (or if you prefer, you can send us a file with all your applicants). Each candidate receives a personalized email asking them to partake in a series of assessments.
3 days later we'll send you your shortlist along with their full digital profiles to allow you to make an informed decision on who you want to invite for interviews.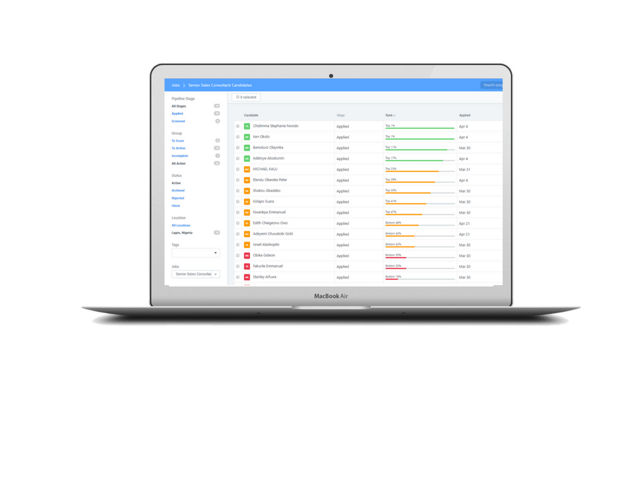 Industries covered
Call Center, Telecoms, Education, Finance, Healthcare, Hospitality, Manufacturing, Retail and Technology
Job Types
Accounting, Administration, Customer Service, Data Science, IT & Networking, Legal, Human Resources, Sales, Technical Support, Translation, Software Development, Writing & Marketing